Welcome to St. Maximilian Kolbe's Class
Teacher: Mrs Brown
Teaching Assistant(s): Mrs Watkins
Advent 1 Term- what will we learn?
Hello,
Welcome to Year 1's class page. I am so excited to be teaching in year 1 again this year, and am very excited to be starting a new school year. Please read below for an overview of what the children will be learning about this half term:
In Phonics this half term, we will be recapping all the phase 2 and 3 sounds the children have learnt to far in Reception. We will practise reading and writing words and sentences with these sounds in them.
In Maths our learning begins focusing on Place Value within 10, followed by Addition and Subtraction within 10.
In RE, our first topic will be Families. Within this topic, we will explore the different families we are in and the importance of these families. We will then move onto our second topic of Belonging. Within this topic, we will discuss experiences of being welcomed into new situations and groups and recognise the importance of welcome, of feeling comfortable with new situations and belonging to new groups. We will also learn about Judaism and Islam during Advent term 1.
Our first topic this term is called Penguins, Possums and Pigs. The subjects we will be learning as part of this topic are Science, Geography and Art and Design.
Our Science topic focuses on exploring the different animal groups and some of the animals within these groups and exploring the similarities and differences between different animals.
In Geography we will be learning about the 7 continents and the 4 oceans and identifying them on a world map. We will be exploring hot and cold countries in the world, and exploring where different animals live in the world.
In Art and Design, we will be learning to do observational draw different animals using different materials, paint animals by mixing colours together to make a new colour, and create a sculpture of a penguin using clay. We will also be learning about primary and secondary colours.
In Relationship and Sex Education (RSE) out topics this term will be 'Religious Understanding', and 'Me, My Body and My Health.'
In PE, the children will be doing creative games.
You will see below our timetable for this first half term along with the knowledge organisers for our different subjects this term.
Look out for up-to-date messages and homework on Class Dojo.
Many thanks,
Mrs Brown and Mrs Watkins
Year 1 Advent Term 1 Timetable
Advent 1 Science Knowledge Organiser
Advent 1 Geography Knowledge Organiser
Advent 1 Art & Design Knowledge Organiser
RE Topic 1- Families Knowledge Organiser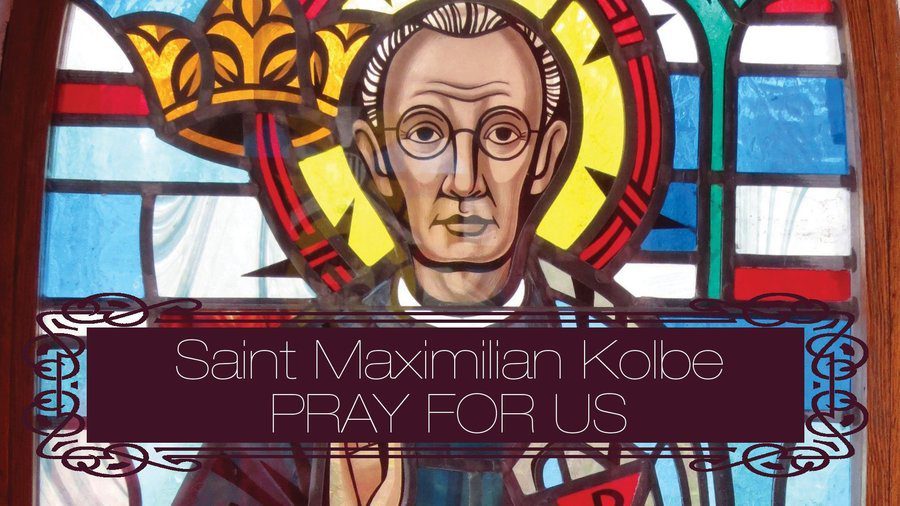 Year One Curriculum- Yearly overview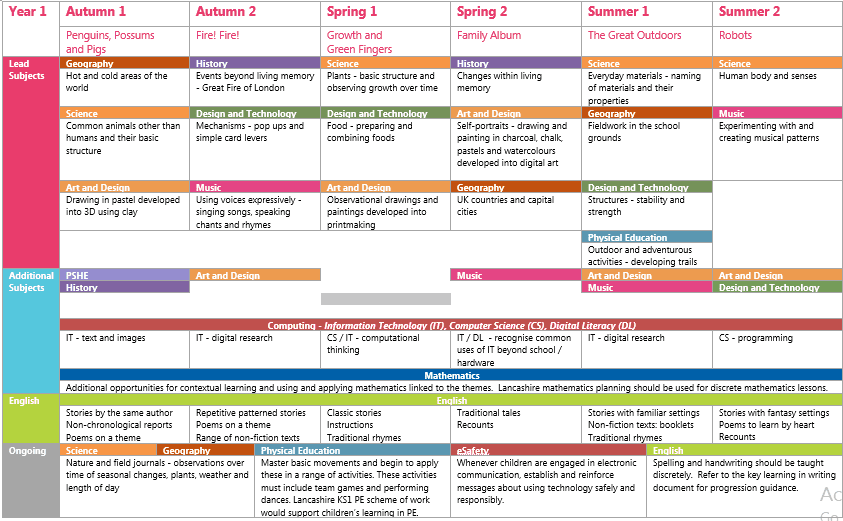 Our RE curriculum consists of nine topics with the following themes:
Families
Belonging
Waiting
Special People
Meals
Change
Holidays & Holydays
Being Sorry
Neighbours
As well as covering two other faiths- Judaism and Islam.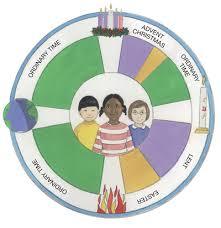 End of Year One Expectations: