Welcome to St. Brigid's Class
Teacher:
Teaching Assistant(s):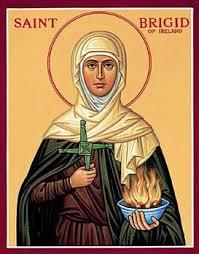 COVID-19
If your child develops COVID-19 symptoms of a fever, persistent cough and/ or loss of taste and smell, the school and LCC strongly recommend that you take your child to a test centre and only order the home test as a last resort. Home test results are often proving to be inconclusive and take longer to arrive at home addresses. This has resulted in children staying off school longer whilst waiting for a test result. For the latest updates, please use the link below. this will explain about symptoms and other procedures, such as if a family member is self-isolating, then your child can attend school, as long as they do not have any Covid 19 Symptoms. Thank you.
https://www.leicestershire.gov.uk/education-and-children/schools-colleges-and-academies/coronavirus-school-information/back-to-school