Welcome to Saint Mary's website.
Please take note of the staggered start and end times below, which are necessary for safety due to the current pandemic and that they have been changed for all classes except Foundation and Year One. 1 parent must drop and collect children at the required gate and until notified will not be allowed on the playground. Water bottles, PE kits and book bags to be brought in only- no rucksacks.
Opening for all Children. Start and Finish Times. Please be punctual: please note that some times are altered after the half term.
It is recommended by Public Health Leicestershire and by both Leicester City and Leicestershire County Councils that parents should wear face coverings when dropping off and picking up their children from school. This will contribute to the minimising of transmission of COVID-19. We thank you for your support and understanding in this regard."
Reception: front entrance Hasting Street 9a.m - 2.50p.m
Year One: Front entrance Hasting Street 8.50a.m - 3p.m
Year Two: Hasting Street Gate: 8.50 -3p.m
Year Three: Hasting Street Gate: 8.40a.m-3.15p.m
Year Four: Junior Gate on Ashby Road :8.40a.m -3.15p.m
Year Five: Junior Gate on Ashby Road: 8.50a.m – 3.10p.m
Year Six: Junior gate on Ashby Road: 8.45a.m -3p.m
The After School Club ( wrap around care for working parents): please note that it will be available from the 26th of October: Last pick up time 5.45p.m. The cost will now be £9, as due to Covid Restrictions staff cannot provide food. Please call to book your child in and provide them with snacks to eat ( no nut based products) in a labelled bag or lunch box, which will be put in the fridge for the after school club. We apologise but due to needing to limit year groups mixing, the school cannot provide any other extra- curriculum clubs after school for the time-being.
SCHOOL LUNCH MENU
Please see the menus below and the lastest newsletter.
Please contact the school office on 01509 212621 for any queries. Please ensure you look at the school website for updates, down load the school jotter app, searching for St Mary's by putting in the postcode LE115AX and stay logged in for messages.

Thank you, stay safe and God Bless!
Leicestershire Partnership NHS Trust have developed a self-care kit for primary school aged children which is aimed at looking after their emotional health and wellbeing during this time. The kit covers lots of topics, including staying healthy, handling emotions, letting go of worries and staying connected, plus some fun things to do whilst at home. There are breathing exercises, advice on conversation starters, a postcard that can be filled in with a message to family member or friend they are missing and much more. It can be downloaded from the Health for Kids: Grownups website: https://www.healthforkids.co.uk/grownups/healthy-minds/download-our-health-for-kids-looking-after-yourself-kit/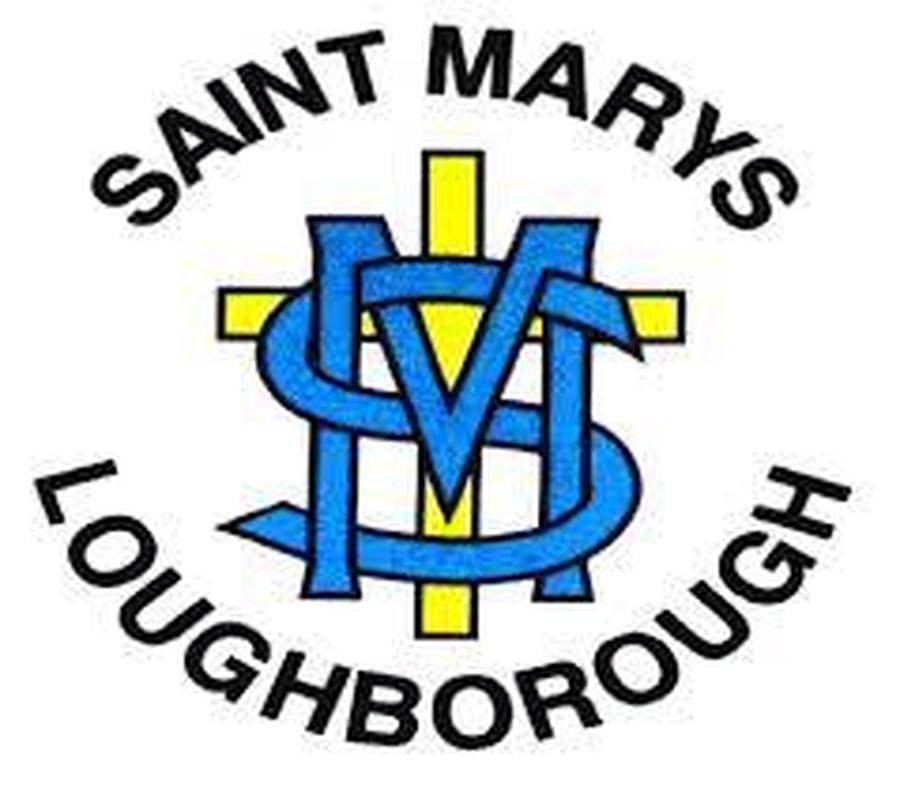 Welcome to the Saint Mary's Catholic Primary School website.
Thank you for visiting our website. We are a warm, welcoming, family orientated and fantastic one form entry Catholic Primary School located in the heart of Loughborough on Hastings street. Our school has amazing diversity with caring, spiritual, creative and dynamic pupils and staff. St Mary's is a member school of the St Thomas Aquinas Multi-Academy Trust, with all the Catholic schools in Leicestershire. We are very well situated with our location so close to St. Mary's Parish church, the University, College and Loughborough town centre, enabling the school to use these resources imaginatively in our curriculum planning. With the Catholic ethos at it's centre, it is an exciting place to learn and work, with coaching and nurturing of all at it's heart.
Please do visit the school to see all the wonderful opportunities, great range of extra curricular activities, after school care, pastoral care and the exciting and collaborative curriculum we have on offer or have a look at our class pages and tweets below.
We look forward to welcoming you.
If you would like to visit our fantastic school, please contact the school office on 01509 212 621 or email : office@stmarys-rc.leics.sch.uk .
The school's Office Manager Mrs Cavanagh, Office Admin Mrs Moore or I, will be happy to answer any queries. Should you require any information from this website to be made available in print form, please also contact the school office on the phone number or email above.
Miss P Jordan
Headteacher at St Mary's School
Coronavirus update: St Mary's School are following the advice and guidance of Public Health England to the letter, and the Multi-Academy Trust we belong to is monitoring this and updating us daily. We will keep parents informed of any changes to this advice on a daily basis as necessary.
Latest Tweets
Follow us on twitter