Welcome to St. Martin De Porres' Class
Teacher: Mr R Bray
Teaching Assistant(s): Mrs M Wilson and Mrs A Guyatt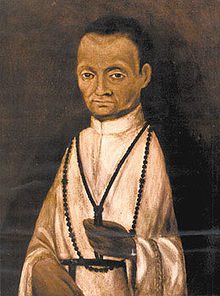 In Year 5, the children will learn six topics:
We start the year, with a topic called 'Faster, Higher, Stronger' – a topic focused on learning about Ancient Greece. In this topic, the children will learn in History about the important role Ancient Greek civilisations had on impacting the rest of the world and how we live our lives today, learning about concepts such as: the Olympics and democracy. As well as this, we theme our Art and Design lessons around Figure Drawings, which is something the Ancient Greek's were all so familiar with. Finally, our English writing gives the children a chance to apply their knowledge from what they have learnt about Ancient Greece to write their own Non-Chronological Report about the Ancient Greek God's.

Our planning for Maths using the White Rose Maths Scheme of Work. Please see below for our yearly overview of what we will cover in this subject.



How can you help your children in Year 5?
At the start of every academic year, you will be invited to Meet the Teacher. From this event, your child's teacher will provide you with a 'Toolkit' of helpful ways you can support your child with their learning at home. Please contact your child's teacher via Class Dojo for more details.