Year 2 - St Christopher's Class
Class Teacher: Miss Hargrove
Teaching Assistants: Mrs Adamek and Mrs Buccheri
Saint Christopher's name means "Christ-bearer". His story tells that he carried a child, who was unknown to him, across a river before the child revealed himself as Christ. He is therefore, the patron saint of travellers. Year 2 will learn that on our journeys in life, we can rely on God and the prayers of the saints.
St Christopher ... Pray for Us.
Year 2 are working alongside Year 5 for the whole school liturgy on next Tuesday (7.5.19). If children could bring in flowers that morning for Mary we would really appreciate it. Thank you.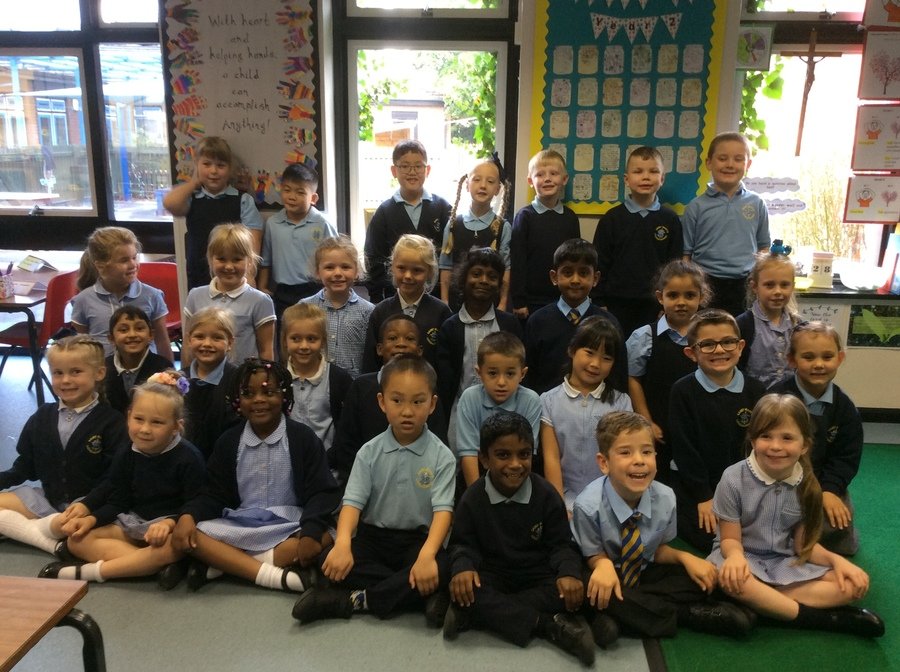 We went to Beaumanor Hall to take part in a Victorian Day.
We went down to the cellars and learnt about life for the servants. We took part in a Victorian School Room role play. We went on a tour of the house and completed a photo trail around the grounds. We learnt lots about Victorian life and even played some games.
We had a fantastic day and really enjoyed ourselves. Thank you so much to all the children and families who dressed up in costume and made period packed lunches. It was brilliant!