Year 2 - St Christopher's Class
Class Teacher: Miss Hargrove
Teaching Assistants: Mrs Adamek and Mrs Buccheri
Saint Christopher's name means "Christ-bearer". His story tells that he carried a child, who was unknown to him, across a river before the child revealed himself as Christ. He is therefore, the patron saint of travellers. Year 2 will learn that on our journeys in life, we can rely on God and the prayers of the saints.
St Christopher ... Pray for Us.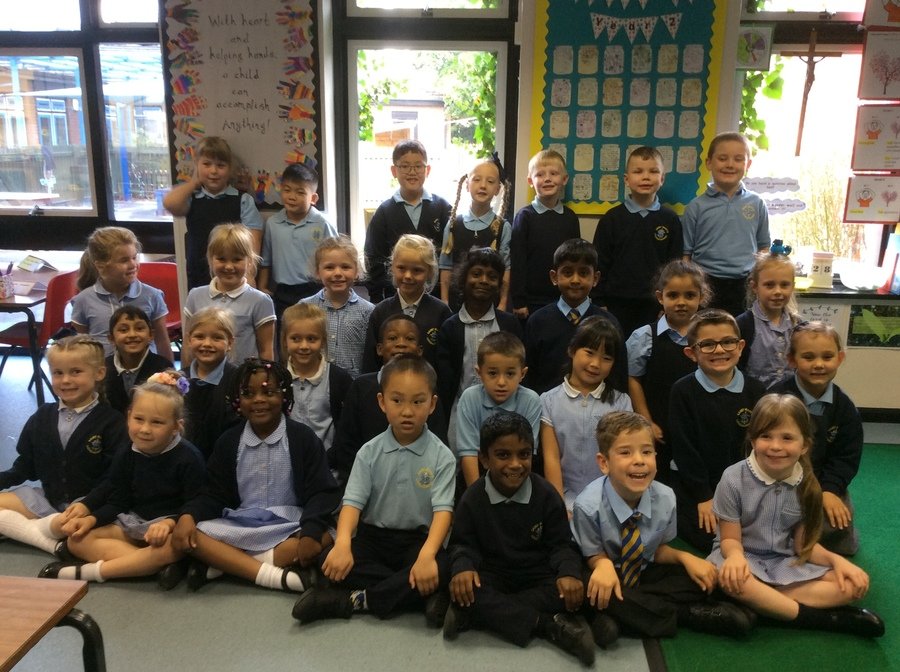 It is Recycling Week! We have been talking about how we can help take care of our planet.
Take a look at what we have been learning about.
We learnt about different types of items that can be recycled and found out about how they are recycled.
We also thought about what we could do in school. We designed images to help us remember to recycle in class and made our bins much more interesting!
Thank you to everyone who brought in a postcard or photo from their Summer holiday. We have put them on our world map.