Intention Statement:
At St Marys we want our pupils to enjoy Art and to express their individual spiritual, moral and social understanding. They will develop an appreciation of art and create expressively. They gather the skills to experiment, invent and create and evaluate their own works of Art. We emphasise subject specific vocabulary because at St Mary's we have many children with English as their second language.
Implementation: 
Art is taught through our creative curriculum. At St Mary's Art is taught as part of a thematic approach, with links being made to other areas of the curriculum where possible. St Mary's follows the National Curriculum for Art in all year groups to enable children to make good progress from EYFS to Year 6. The school uses the Lancashire planning as a basis for what we teach. Lessons are taught through topics with half a term spent on each topic. Assessment is tracked on the school assessment system of Target Tracker each term.
This term St Mary's is taking part in the Royal Mail Heroes Stamp competition.
Since the coronavirus pandemic began, there have been many people who have done great things. Many of them are not famous, but they have done extraordinary work. These are the people who have helped us all through a really difficult time. Some are frontline workers in healthcare, others look after elderly or vulnerable people.
We are asking our young designers to think about who their hero or heroes are, and to then design a stamp in their honour.
Every class is taking part and we are looking forward to sharing our designs with the panel of judges.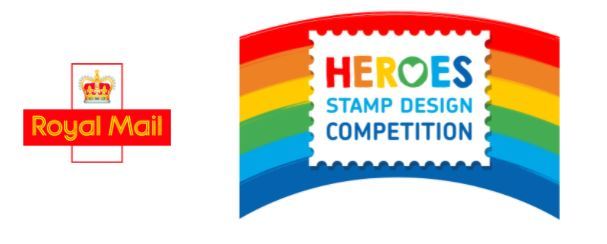 Take a look at our last whole school Art project. Our school theme was 'Places'. Each class produced a piece of artwork using different mediums and techniques.  We worked with Images School Art Exhibitions to organise a Children's Art Gallery in School.
Our Art Exhibition was really successful. Thank you to everyone who came along to see all the wonderful work!