Holy Week 2020
Palm Sunday, 5th April - Easter Sunday, 12th April 2020
Monday 6th April 2020
Dear Everyone,
Good morning and Happy Holy Week.
Please find below links to some resources to help you enjoy and pray during Holy Week as we follow Jesus journey to the cross. It's such a special week and a time for spiritual renewal. It is such a shame we cannot be together but we can pray for each other, continue to love each other and reflect on the Easter story.
Bishop Patrick said yesterday at Mass that we can make our confession privately and our sins will be forgiven as we aren't able to go to a priest this week to receive the sacrament. Make the most of this opportunity!
Find a quiet space, be very still and quiet and say: Forgive me Father for I have sinned, it is …. weeks since I made my last confession.

Quietly, from your heart, tell God all the things you are sorry for.

Be very still.

Make an Act of Contrition:

My God, I am sorry for my sins with all my heart. In choosing to do wrong and failing to do good, I have sinned against you whom I should love above all things.

I firmly intend, with your help, to do penance, to sin no more, and to avoid whatever leads me to sin.




Our Savior Jesus Christ suffered and died for us. In his name, my God, have mercy.

or

Father of mercy, like the prodigal son I return to you and say: "I have sinned against you and am no longer worthy to be called your child."




Christ Jesus, Savior of the world, I pray with the repentant thief to whom you promised Paradise: "Lord, remember me in your kingdom."




Holy Spirit, fountain of love, I call on you with trust: "Purify my heart, and help me to walk as a child of light."





Lord Jesus, you opened the eyes of the blind, healed the sick, forgave the sinful woman, and after Peter's denial confirmed him in your love.




Listen to my prayer: forgive all my sins, renew your love in my heart, help me to live in perfect unity with my fellow Christians that I may proclaim your saving power to all the world.

Finish with a Hail Mary and an Our Father, as your penance.
Bishop Patrick told us yesterday that by asking God's forgiveness, by making a confession alone like this, we will be completely forgiven of all sins. He said to go to Confession as soon as we are able.
Tom, our Lead Lay Chaplain sent us some links for Holy Week activites: take a look and make a timetable of Holy Week events and activities including praying the rosary, livestreaming Masses and the Maunday Thursday watch, making an Easter Garden and making a private confession (above).
Have a wonderful and joyful Holy Week everyone,
Best wishes,
Mrs Abell
P.S. Watch these youtube videos too: https://www.youtube.com/watch?v=pXleTZO8Wzs (What if Jesus had Twitter) and the Lego Easter story:
https://www.bing.com/videos/searchq=lego+youtube+jesus+passion&&view=detail&mid=8EE4EC1698F76890E7628EE4EC1698F76890E762&&FORM=VDRVRV
https://cafod.org.uk/Pray/Lent-Calendar (Cafod Lent calendar - includes scripture for the day)
Praying the rosary for children: https://childrensrosary.org/?page_id=2049&lang=en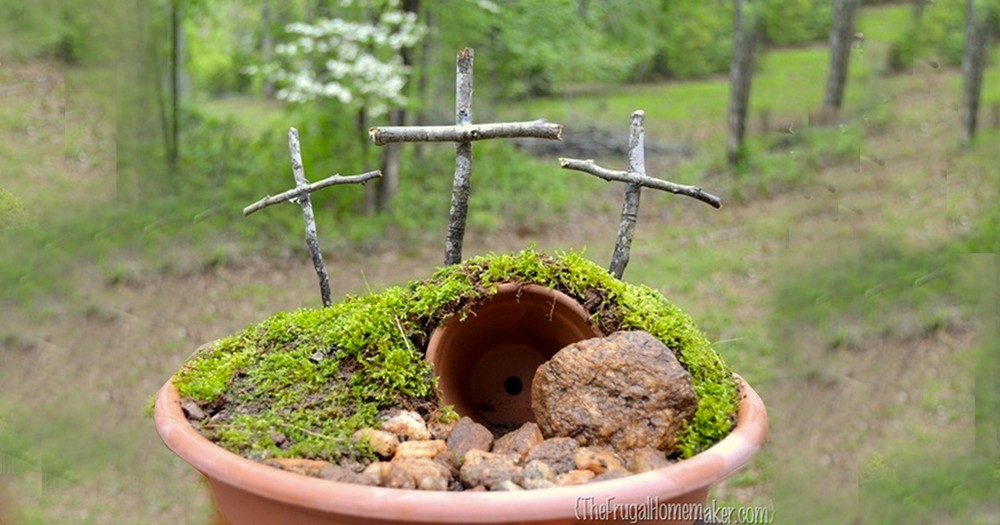 Thursday 2nd April 2020
Dear Everyone,
Please find below a photograph of Fr Paul blessing Loughborough after he and Fr David celebrated Mass, followed by the rededication of England to our Lady, in an empty church last Sunday. Please find below links to the parish page and Fr Paul's newsletter.
Love and prayers,
Mrs Abell
Monday 30th March 2020
Good morning everyone!
Please find below the Nottingham Diocese Catholic Youth Service youtube guide for the week. Follow their channel and have a look during the week. I'll post some more pictures later.
We "went" to Mass (via livestreaming - we didn't really go as in physically go) at Saint Barnabas Cathedral in Nottingham yesterday and Bishop Patrick rededicated England to Our Lady - I thought of my class because the scripture was the scripture we would have studied in school about the rising of Lazarus where Jesus revealed his glory. My class did some lovely work on this at home and without me saying anything, understood that it was because a lot of people still didn't believe. It was very moving reading their work and there are so many similarities to today. Keep believing everyone and keep praying - our country is now dedicated to Our Lady! That is very special.
Also, Father Paul made the rededication here at Saint Mary's with Fr David and after Mass went outside and blessed Loughborough. There's a lovely photograph of him on the steps - I'll post it later - it's on my own laptop at the moment and I'm on my school laptop. He wrote a letter to all parishioners and told everyone that the streets were empty and the town was silent as he gave the blessing.
Please email the school homework email address if you would like to be signed up to the parish newsletter - Catherine Brady, one of our governor's is trying to widen the distribution of the newsletter and there is also a Saint Mary's Community Group facebook page that she has set up.
Email: homework@stmarys-rc.leics.sch.uk
Take care everyone and stay safe,
God bless,
Mrs Abell
Chaplaincy updates
Tuesday 24th March 2020
Dear Children,
The Chaplaincy page is now going to be updated every week. Do keep in touch via the new school homework email address: homework@stmarys-rc@leics.sch.uk Any emails you send to this address will be responded to by your class teacher.
Here are a couple of links - the Nottingham Diocese Catholic Youth Service has its own youtube channel and is live daily - here are the details:
Here is a link to a prayer pack, prepared by Tom Shannon our Lead Lay Chaplain: take a look below:
Chaplaincy
Welcome to our Chaplaincy team page. The Chaplaincy team at Saint Mary's supports the Catholic life of the school. Our mission is to contribute to the school's life in faith by leading our community in prayer, worship and the Catholic mission of service (through raising money and awareness of charities). As well as this, our team plan, lead and evaluate collective worships in class, year groups, Key Stages and in whole school acts of worship. Chaplains are chosen by the children and staff from years 5 and 6 to represent the school through regular meetings with collective worship leaders and specialists. The team also work in conjunction with other schools in our CMAT to live out the Gospel values, particularly Discipleship. Our Chaplains have a huge impact on the Catholic life of the school through their continued focus to improve the sense of community and to share the love of God.
Chaplaincy team meetings are held every Friday at 1.30pm. At the moment, we are preparing scripture for the Chaplaincy team led Wednesday Key Stage 2 liturgies: a few of the Chaplaincy team go to each class to help children prepare the liturgy based on a piece of scripture from the week's Gospels.
The big Chaplaincy team treat and highlight of the year is in June when we meet at Mount Saint Bernard's Abbey for our retreat day with our CMAT partner school.
Here is a photograph taken of our Chaplaincy team:
Chaplaincy team led liturgy on homelessness based on Matthew's 25: when did I see you naked? Advent term 2019
Latest photograph of the team!