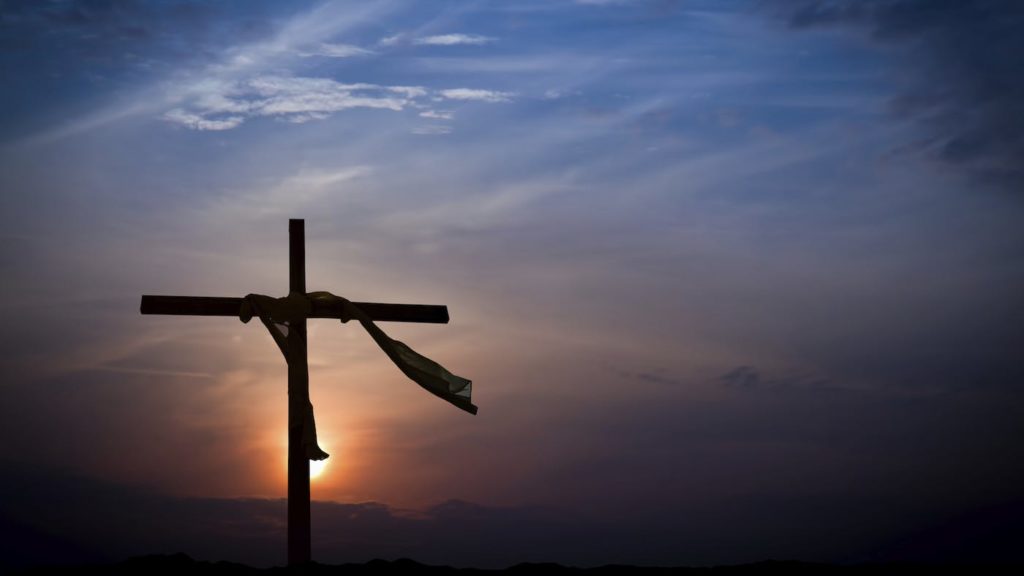 St Mary's Chaplaincy Blog
Holy Week 2020       Palm Sunday, 5th April – Easter Sunday, 12th April 2020
Monday 6th April 2020
Dear Everyone,
Good morning and Happy Holy Week.
Please find below links to some resources to help you enjoy and pray during Holy Week as we follow Jesus journey to the cross.  It's such a special week and a time for spiritual renewal.  It is such a shame we cannot be together but we can pray for each other, continue to love each other and reflect on the Easter story.
Bishop Patrick said yesterday at Mass that we can make our confession privately and our sins will be forgiven as we aren't able to go to a priest this week to receive the sacrament.  Make the most of this opportunity!
Find a quiet space, be very still and quiet and say: Forgive me Father for I have sinned, it is …. weeks since I made my last confession.
Quietly, from your heart, tell God all the things you are sorry for.
Be very still.
Make an Act of Contrition:
My God, I am sorry for my sins with all my heart. In choosing to do wrong and failing to do good, I have sinned against you whom I should love above all things.  I firmly intend, with your help, to do penance, to sin no more, and to avoid whatever leads me to sin.
Our Savior Jesus Christ suffered and died for us. In his name, my God, have mercy.
or
Father of mercy, like the prodigal son I return to you and say: "I have sinned against you and am no longer worthy to be called your child."
Christ Jesus, Savior of the world, I pray with the repentant thief to whom you promised Paradise: "Lord, remember me in your kingdom."
Holy Spirit, fountain of love, I call on you with trust: "Purify my heart, and help me to walk as a child of light."Lord Jesus, you opened the eyes of the blind, healed the sick, forgave the sinful woman, and after Peter's denial confirmed him in your love.
Listen to my prayer: forgive all my sins, renew your love in my heart, help me to live in perfect unity with my fellow Christians that I may proclaim your saving power to all the world.
Finish with a Hail Mary and an Our Father, as your penance.
Bishop Patrick told us yesterday that by asking God's forgiveness, by making a confession alone like this, we will be completely forgiven of all sins.  He said to go to Confession as soon as we are able.
Tom, our Lead Lay Chaplain sent us some links for Holy Week activites: take a look and make a timetable of Holy Week events and activities including praying the rosary, livestreaming Masses and the Maunday Thursday watch, making an Easter Garden and making a private confession (above).
Have a wonderful and joyful Holy Week everyone,
Best wishes,
Mrs Abell
P.S. Watch these youtube videos too:
What if Jesus had Twitter and the Lego Easter story
Cafod Lent calendar – includes scripture for the day